The Total Health Membership Program
Step-by-step courses

Trackable Progress

Monthly live Q&As

Udo Erasmus ebooks

Exclusive access to guest expert webinars

Access to live talks and special videos
Total Sexy Health Course
19 Interactive Lessons

Accessible on all devices

$97

Now only $47 — Save $50 with this special offer!
BONUS: Digital copy of Udo Erasmus' Total Sexy Health book
Total Mental Health Course
30 Powerful Lessons

Accessible on all devices

$97

Now only $47 — Save $50 with this special offer!
BONUS: Digital copy of Udo Erasmus' Total Sexy Health book
BONUS: Total Sexy Health Affirmations book
How to Age Well & Thrive Course
This course will guarantee you AGE WELL so you can stay healthy, keep your looks and feel full of energy. The information in this course will save you thousands of dollars and hundreds of hours on useless beauty schemes, diets and supplements
Accessible on all devices

$97

Now only $47 — Save $50 with this special offer!
BONUS: Digital copy of Udo Erasmus' Total Sexy Health book
Weight Loss Magic Course
15 Lessons to learn the essentials of Keto, Paleo, and everything you need to take control of your dietary health TODAY

Accessible on all devices

$97

Now only $47 — Save $50 with this special offer!

BONUS: Digital copy of the Healthy Fats Recipe Book
Healthy Fats & Nutrition Masterclass
Lifetime access to Masterclass

 

($1000 value)

Lifetime Ask Udo Webinar access 

($1000 value)

Digital copies of Udo's books 

($57 value)

Digital copy of the exclusive book for this course coming September 2019 

($27 value)

Three physical copies of the Total Sexy Health books

 

($100 value)

SURPRISE GIFT 

($250 value)

25% off lifetime discount to my new Total Health supplement line coming September 2019! 

(Priceless!)

That's a total of $

2434

 value for just 

$997

 

$397

 (special launch price)!
Udo's Choice Supplements
Award Winning Probiotics

Fresh Omega Oils

Digestive Enzymes

Super Greens

Prebiotic Fiber

Pet Supplements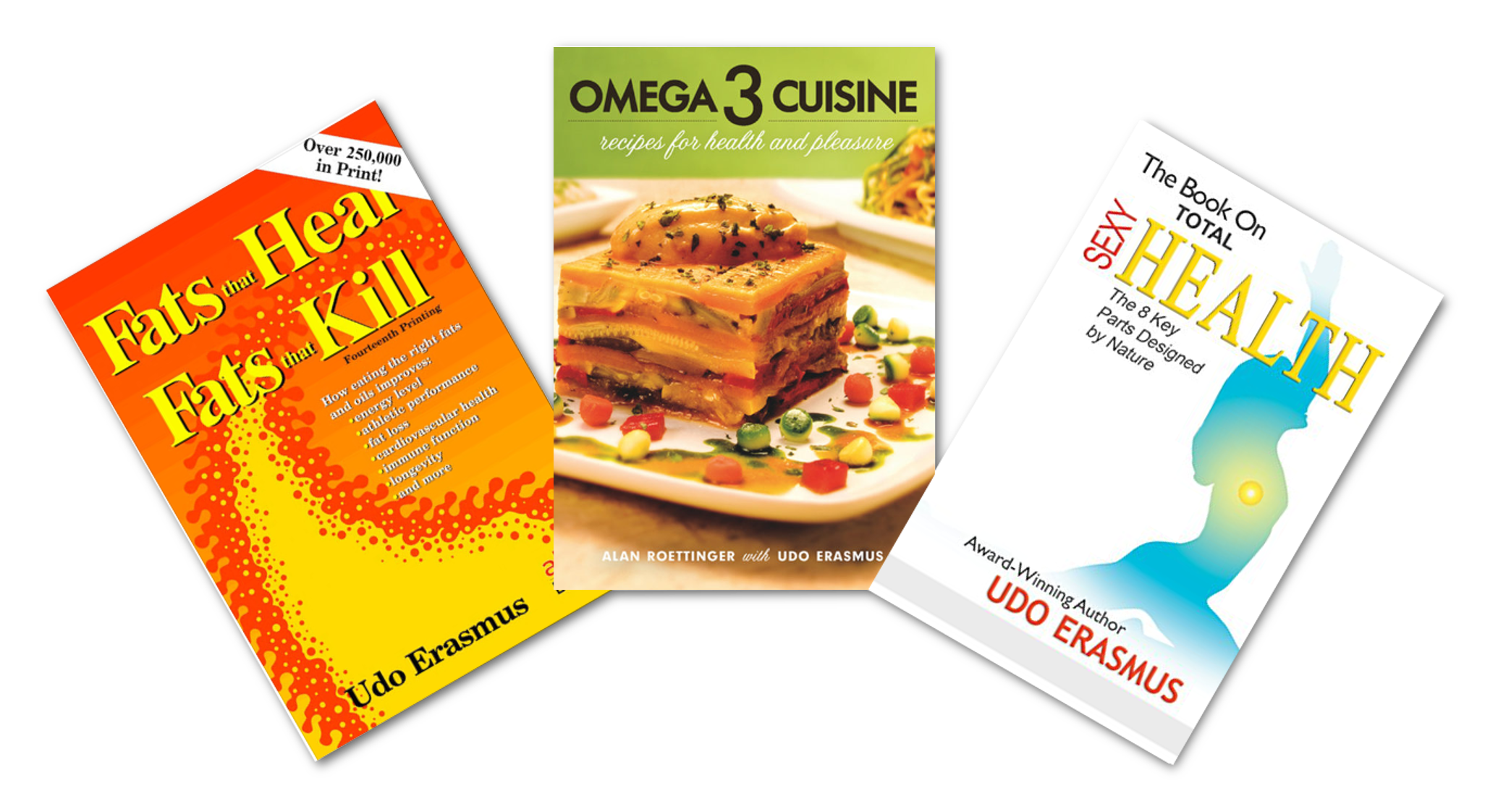 Udo's Books
Fats and Oils: The Complete Guide to Fats and Oils in Health and Nutrition
Fats that Heal Fats that Kill: The Complete Guide to Fats, Oils, Cholesterol and Human Health
Choosing the Right Fats (for vibrant health, weight loss, energy, vitality)
Omega 3 Cuisine: Recipes for Health and Pleasure (with Alan Roettinger)

The Book on Total Sexy Health: The 8 Key Parts Designed by Nature (

228 pages of my newest and best material)
READY TO FINALLY BE FULFILLED?
Total Health is the answer. Enter your name and email for FREE LESSONS.